About Tinytots Learning
Tinytots Learning has been established to provide a High Quality Child Care Service to cater for the needs of the local Ponds Community.
Tinytots Learning runs a Full Preschool Service for children aged between 3-6 years old. Our programs incorporate a Play Based Program based on the Early Years Learning Framework, which will prepare children for Big School. Including focus on areas such as Language & Literacy, Mathematics, Personal & Social Skills as well as Physical skills.
Tinytots Learning is also a licensed Long Day Care Centre, catering for children between the ages 6 weeks- 6 years, across three age groups 0-2 years (Babies), 2-3 years (Junior Preschool) & 3-6 years (Preschool).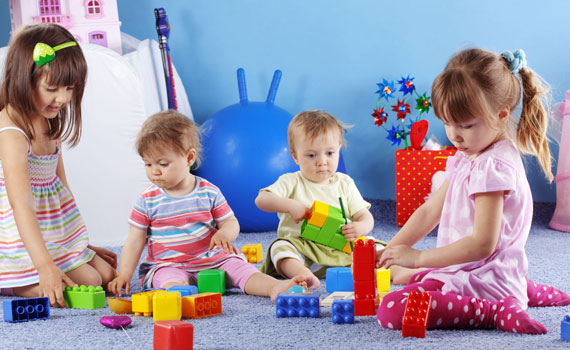 Staffing
We pride ourselves on having High Quality Early Childhood Qualified Staff. With a Early Childhood University Trained Teacher as our Director, overseeing the Management of the Service & Educational Programs.
Meals
Your child's daily food requirements are provided by Kids Gourmet Food.
The daily menus consist of fresh quality produce and are both healthy and delicious. Menus offer fun, creative and nutritious meals catering for babies through to children 5 years old. In addition, we can provide Vegetarian meals if appropriate. All allergies and food intolerances are catered for by providing a menu that is tailor made to suit individual food restrictions.
Kids Gourmet Food offers the following features:
Nut free – no nut products of any kind.
Egg free (with a few vegetarian alternative exceptions).
Pork free – Halal
The menus have varied food styles and multicultural influences.
No artificial starches or thickeners.
NSW State Government recognized Gold Licence Caterer with The Restaurant & Catering Association of NSW.
Kids Gourmet Food complies with the requirements of the Food Standards Code in addition to being a registered food business with the NSW Food Authority.
KGF undergoes rigorous Food Safety Assessment every 3 months by an independent food safety consultant, Stephen Davidson of Food Safety Management Solutions.
You can find further information at this link https://www.kidsgourmetfood.com.au/information-for-parents/
Extra-Curricular Activities
At Tinytots Learning we offer  programs to support our Intentional Teaching moments, such as Walk-about Reptiles, Drum beats, Under the Sea show & Back Yard Bugs show, which increases children's awareness & learning throughout the year.
Tinytots Learning also like to celebrate all the varied families cultures that use our service, including Diwali, Eid, Chinese New year, Australia Day, Easter, Christmas etc. We are also happy to include more cultural days & celebrations into our yearly calendar.
Tinytots is now offering classes from Happy Feet Fitness https://www.happyfeetfitness.com.au/why-choose-us/families/  
As well As classes from Red Dragon Taekwondo https://www.reddragontkd.net/